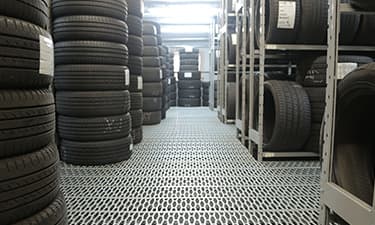 Tires are the single most important safety feature on your car or truck.
When most customers contact us to take advantage of our expert tire repair or replacement services, they know that we can be trusted with our years of great customer service.
As the adage goes, nothing lasts forever. Vehicle owners still need to replace their tires a few times or more throughout the life of a typical vehicle. Despite advances in longer-lasting tires, actual tread life will vary by car or truck type, tire type (such as all season or high performance), driving aggressiveness, and even road and weather conditions.
At ASA Towing & Auto Repair, our tire experts will determine whether your tires are able to be repaired, or if they need to be replaced. If the tires are repairable, our certified technicians will make sure they are repaired correctly and get you back on the road.