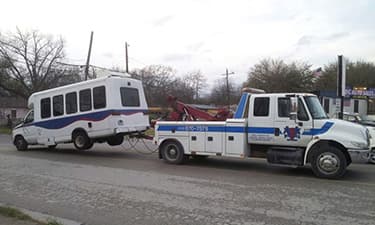 Are you looking to tow vehicles in or around greater Austin? Have you ever experienced an auto emergency?
Your engine starts overheating, you run out of gas, you drain your car battery overnight, or you experience a traffic accident and need to find a car tow immediately. Sometimes your car won't start simply because the ignition key is broken.
These things happen at any given time and can leave you frustrated, especially when you have to be somewhere on time. If you need a tow, you can count on ASA Towing & Auto Repair to ease your frustration and help you be on your way as soon as possible.
From basic roadside assistance to lockout emergencies and more serious long distance towing, ASA Towing & Auto Repair has got you covered!
With years of industry experience, ASA Towing & Auto Repair is ready for all of your towing needs. From flatbed services to long distance towing, we can get the job done.
We take pride in our company's philosophy. We want to gain customers that will be customers for life, not just for a one-time service. To keep your business, we know that we must deliver the highest quality service and a reasonable price.
When you call us, our automobile and truck towing service providers are immediately alerted to the issue and dispatched to your specific location to bring your vehicle in. Then, our professional technicians get to work and deliver the top-quality service you deserve to help you get back on the road.
Our fleet service tow truck inlcludes conventional low trucks and flatbeds, which enables us to handle light trucks and passenger cars with utmost ease. At ASA Towing & Auto Repair, we understand how frustrating a vehicle breakdown can be, and that's why we offer reasonable rates and quick response times unlike any other towing service on the market!